Amazon is not only the world's biggest book seller but also the biggest ebook seller. But a competitor is rising: Smashwords. Smashwords was founded by Mark Coker and provides a platform for self published ebooks. They distribute the ebook to all major retailers (except Amazon) and provide self published authors with great help to get their books out there and widely known. The platform offers social media integration, reviews, recommendations, an affiliate program etc.
But even Mark says: "Odds are, even with the marketing and distribution benefits listed above, if you do nothing else you are not going to sell many books".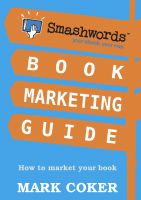 But he does not leave it not at that. He gives (and explains) 31 tips on how to market your book. It starts with very simple things such as putting your book link into the email signature but also gives some not so obvious advice such as coupons. He explains how giving away a book for (partly) free can increase the sales. We will try the coupon idea on Sherries book and see how and if it will work.
Its a very easy read, targeted at non technical firm people. But nevertheless I think its a interesting read for any ebusiness entrepreneur. Although ebook marketing is a very specific niche many of the marketing concepts and ideas can be applied to other ebusiness.
Download it here for free.